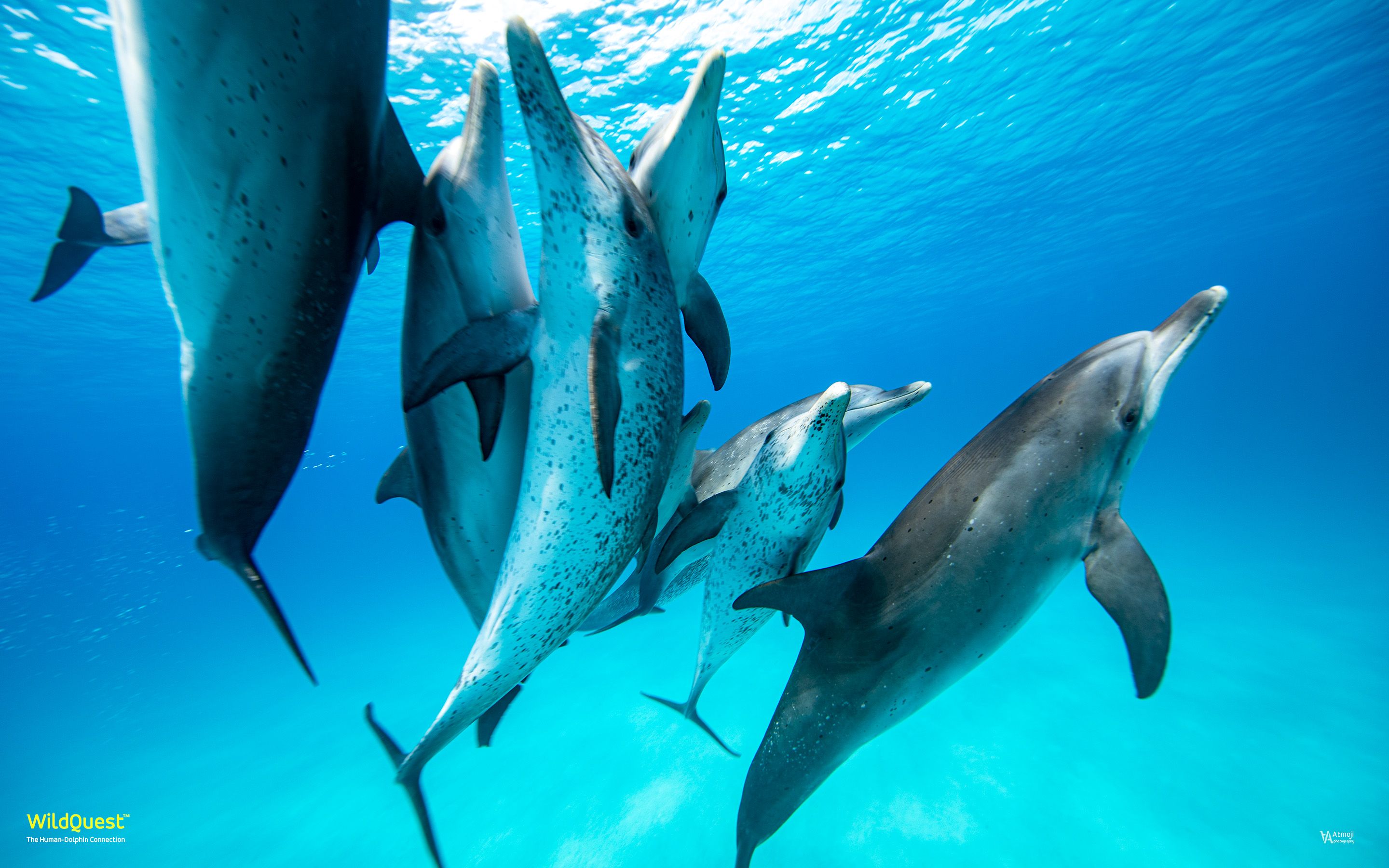 "Opening To Joy"  Wild Dolphin Swim and Retreat with Eluv 
Bimini, Bahamas 
May 8th - 14th , 2022 
What makes your heart sing? 
What is the longing of your spirit? 
Do you have any idea? 
Would you like to discover what it is? 
How do you live life with more confidence, joy & celebration? 
Would you like to experience, harmony and joy on a regular basis? 
Do you want more wholeness, more connection, more creativity, more passion in your life? 
 Follow Your Heart….On A Dolphin Journey of Discovery! 
Spend 5 Magical Days with Eluv and the Wisdom of the Dolphins! 
Time to nurture mind, body and spirit, in the company of Wild Dolphins, Freedom & Fun! It all begins in the heart, every dream, wish and desire that your Soul longs for, speaks to you from within in your Heart. 
This journey of the heart begins to unfold as you focus your attention on expanding your awareness of your inner most passions and turning dreams into reality. Guided meditations will open your heart to connect with the wisdom and spirit of the dolphins. 
The dolphins will move you into your heart space and Eluv will guide you in connecting with your own inner wisdom and your own heart's song. Her objective is to engage you in Opening to Joy, Living Courageously, claiming your own personal power and presence and allow your most Magnificent Self to come forth! 
There will be time to nourish your soul, lounge by the water, walk the beach, do yoga, enjoy personal time, explore, swim with dolphins, snorkel beautiful reefs & explore the mysterious "Bimini Road" that they say leads to the lost city of Atlantis. 
This week of "Opening To Joy" Inner and outer discovery with the Dolphins will change your life! 
Space is limited RESERVE YOUR SPACE NOW! 
Includes: 
Retreat facilitated by Eluv & Wildquest 
Sunday Night Hotel in FT Lauderdale 
5 Days of Wild Dolphin Excursions 5 Nights at Bayfront Resort - double occupancy 
Breakfast daily - Lunches & Dinners (except 1 dinner) 
Chartered boat – Local dolphin guide – snacks & water 
Transfers from Bimini airport to resort & return 
Does Not Include: 
 Airfare to Bimini + return to Ft Lauderdale $425.00 (Airfare can be arranged for you) 
Snorkel equipment 
Optional island excursions, bike rentals, kayaks. 
Custom made DVD of your Bimini dolphin experience 
Gratuity to crew 
eluvsoulwhisperer.com/retreats 
🐬🐬🐬 
Read about Chhaya's Healing Journey with the Dolphins Here